The Crazy Busy Women's Guide to Self-Care
What do a hot bubble bath, relaxing massage, and meditation have in common? They are forms of self-care.
Self-care is when a person invests in themselves. But in today's go-go-go society, one in three people feel guilty taking time for themselves.
Self-care for executive women is crucial. Let's review why busy women need self-care and the best tips for scheduling time for you.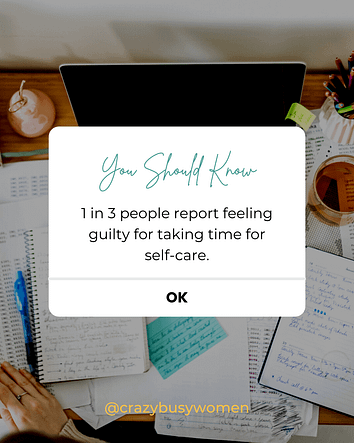 Learn to Say No
Putting your needs first means declining invitations. Alone time is necessary. Overbooking leads to burnout.
Solitude gives you time with your thoughts. It provides an opportunity for reflection, goal-setting, renewal, and inner growth. A healthy balance of alone time enhances creativity, clarity, focus, and productivity.
How can you start declining invitations without ruffling any feathers? Your delivery is key.
Start by thanking the host and acknowledge how happy you are to be included. Offer an alternative solution, like grabbing lunch or a mid-morning coffee when your schedule opens up…if you'd actually like to meet up later. Sometimes, it's okay to just say not this time, and move on!
Keep your declination short and avoid over-explaining. There is no need to come up with an elaborate story. Most people will not press for more details. If they do, change the subject.
How to Schedule Alone Time
Busy women find it difficult to say no to others. Instead, they cancel plans with themselves. Prevent this by scheduling alone time as if you are planning a meeting.
Block out a few hours, an evening, or a whole day on your calendar. Mark yourself as busy. Send yourself an invite for solitude time. And when the solitude time comes, silence your phone!
Do whatever it takes to make the self-care session feel authentic, so you feel guilty when you even consider not attending.
Repeat Nightly Affirmations
Self-sabotage includes behaviors like perfectionism, disorganization, and passing rash judgments. Negative attitudes perpetuate unhealthy patterns and lead to lower quality of life.
Affirmations are positive statements that prevent self-sabotage. Affirmations create beliefs. Beliefs can turn into healthy and positive behaviors.
I talk a lot about starting your day with an intention and gratitude. Well, ending the day with an affirmation is just as important. A good self-care strategy for women starts with writing down a list of affirmations. Examples include:
"I am successful and I will achieve my professional goals."
"I am worthy of love and success."
"My efforts will pay off as long as I believe in myself."
"Golden opportunities are coming for me."
Repeat the affirmations every night before bed. If you are anxious or need a motivation boost, repeat the affirmations some more, until you feel a greater sense of calm.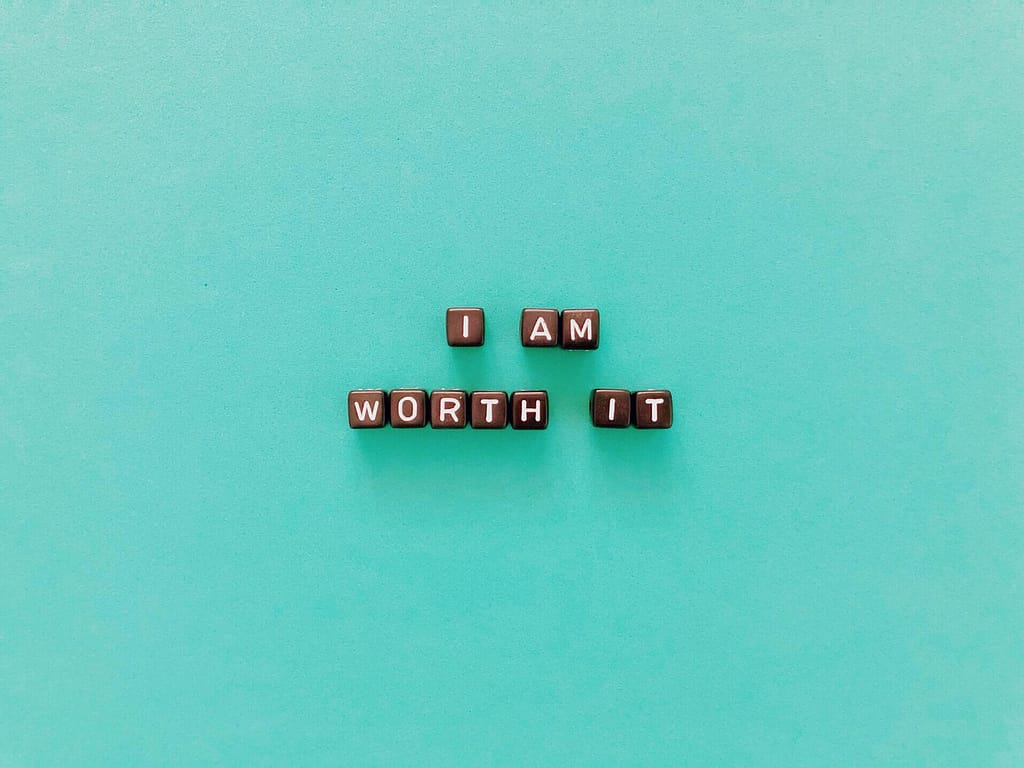 Be Mindful of What Goes Into Your Body
Self-care for busy women includes paying attention to physical health.
A well-balanced diet counteracts the effects stress has on the body. Nutritional experts explain that well-balanced diets lower the risk of oxidation, inflammation, and weight gain.
Not only do healthy ingredients make you feel good, but they also relieve stress. Some of the most stress-reducing foods are:
Matcha powder
Sweet potatoes
Kimchi
Artichokes
Shellfish
Fatty fish
Garlic
Sunflower seeds
Chickpeas
Self-care means reducing your alcohol and caffeine intake, too. Substitute coffee with green tea and limit how much alcohol you consume a week.
Self-Care for Executive Women: Achieving Better Work-Life Balance
Self-care for executive women can come in many varieties. From repeating affirmations to being mindful about your diet, incorporate self-care routines into your hectic lifestyle. Your body and mind will thank you.
Are you struggling with maintaining a healthy work-life balance? I can help.
Sign up for my masterclass to learn how to successfully juggle a fast-paced career and a blissful lifestyle.